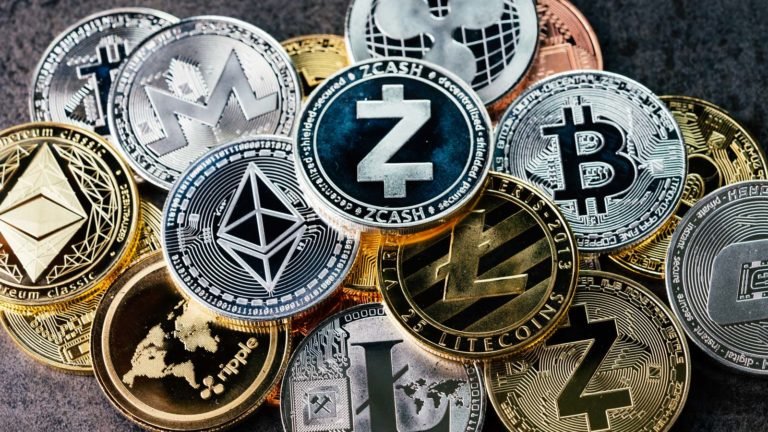 Top 5 crypto currencies to know in 2021: Stella, Ripple and more.
If you want to confuse traditional market investors, ask them for the cryptocurrency forecast for 2021. They will talk to you about the safety margin. But an experienced crypto investor knows that this approach is the wrong one when it comes to cryptocurrencies.
In the crypto world, you don't try to understand from a fundamental point of view but sentimentally. In cryptocurrency, it's a popularity competition in which the winners win and the losers eat dust.
The question to answer in this article is:
What cryptocurrency can make you rich in 2021?
To answer this question, we need to explore altcoins that are currently undervalued, i.e. super cheaper. Simply because it pays to be there early on. For example, if you had invested 1,000 CFA francs at the Ethereum IPO, you will have more than 3,300,000 CFA francs today. Investing the same amount today in Bitcoin will earn you only 2,300 CFA francs when Bitcoin reaches $ 146,000 according to JP Morgan.
However, one should not ignore the considerable risk associated with crypto because it has no intrinsic value. Their value comes from their users. The more users there are, the more its value will rise. The less there is, the more it will fall and nothing can prevent it from being worth zero unlike actions where the state may decide to "save" the company from bankruptcy.
Investing in crypto therefore requires a strong belief that other people will be interested in it.
There is also another risk that I spoke about in a previous article. In the near future, we will see a war between the so-called state-owned and well-regulated crypto and the current crypto that will be fought and harshly regulated.
Knowing all of this already, if you still want to invest in cryptocurrencies, I will try to share with you the top 5 cryptocurrencies that we at Salix Nigra believe are promising.
XRP
Stellar
Cardano
Dogecoin
EOS
While each has enormous potential, some are safer bets than others. As such, I have organized cryptocurrencies based on their overall risk-reward potential, from the most balanced to the least. With that in mind, let's take a closer look at the wild world of cryptocurrency.
XRP
XRP is a centralized cryptocurrency that aims to reduce the high costs of interbank transfers.
Approximate market capitalization: $ 24 billion
Year of creation: 2012
Cost per transaction: nominal
2020 yield: 16%
If you could only bet on one cryptocurrency this year, XRP would be. XRP is the most crypto with 10x potential for 2021.
XRP is the weird duck of the cryptocurrency world. Founded by Ripple Labs, XRP is a centralized currency which is mined, managed and administered by Ripple Labs (instead of a large community) unlike the majority of cryptos which claim to be decentralized and anonymous. On the one hand, this gives the coin the advantages of Visa and other centralized payment processors. These include the ability to negotiate with big banks, execute transactions quickly, and control policies.
Despite the problems with the U.S. Securities and Exchange Commission, XRP has enormous potential. The currency is used by financial institutions as an alternative to the SWIFT network, giving it real-world application. And its low price per coin makes it an attractive target for crypto-investors. It's easier to see XRP rise 1,000% at $ 3.5 than BTC do the same at $ 454,000.
Stellar
A well-placed contender for the crown of XRP, Stellar offers low-cost cross-border transactions.
Approximate market capitalization: $ 11 billion
Year of creation: 2014
Cost per transaction: nominal
2020 yield: 189%
2021 is fast becoming the Year of Stellar. After falling behind Bitcoin in 2020, Stellar surprised analysts and investors by rising 200% in the first week of January. The coin has continued to exceed expectations ever since.
Much of its success comes from the woes of XRP. Much like XRP, Stellar was designed to facilitate cross-border transactions. As regulatory issues mount for rival XRP, Stellar has acted quickly to fill the void. But part of it is also due to luck. In January, the Office of the Comptroller of the Currency (OCC) allowed banks to start using independent node verification networks. The same week, the Ukrainian government announced a partnership with Stellar Development to create a national digital currency.
All of this offers perfect investment conditions for Stellar, and places it as one of the main cryptocurrencies for 2021 according to our analyzes.
Cardano
Cardano is the largest third-generation cryptocurrency, and it offers much more upside potential in 2021.
Approximate market capitalization: $ 27 billion
Year of creation: 2017
Cost per transaction: 7 cents
2020 yield: 441%
ADA, which operates on the Cardano network, is one of the most technologically interesting cryptocurrencies to date. Its proof of stake system means it can work more efficiently than the standard proof of work system. And its use of smart contracts means it can track transactions like bitcoin while processing payments like Ethereum. In short, this is a third generation part that improves on its predecessors.
ADA / Cardano still has a lot of work to do in the coming year. After all, having a superior technological product means nothing if people don't embrace it. But three key areas make it a top cryptocurrency for 2021.
First, ADA has momentum. It took only three years for the currency to reach a market cap of $ 10 billion - a third of the time it took for Bitcoin to do the same. Second, it sits at just 30 cents per coin, making it a tempting target for punters to run. Finally, it has the ability to handle transactions and smart contracts. This makes it a natural improvement for other cryptocurrencies like Bitcoin.
Dogecoin
From an internet meme turned cryptocurrency, Dogecoin teaches the world how to make money.
Approximate market capitalization: $ 7 billion
Year of creation: 2013
Cost per transaction: 3 cents
2020 yield: 118%
In 2013, Billy Markus, software engineer at IBM (NYSE: IBM), founded Dogecoin as a joke. And like most memes, Dogecoin has seen its 15 minutes of fame. In 2017, DOGE briefly jumped 85,000% as the internet found its new fun; it then lost 98% of its value.
But in the world of cryptocurrencies and memes, there are second chances. In December 2020, Elon Musk, CEO of Tesla (NASDAQ: TSLA), returned Dogecoin 200% in one week simply by tweeting about it. As 2021 approaches, this new popularity could propel the coin to speculative heights. Dogecoin has its merits: its faster block time makes it better at processing payments than Bitcoin can. But in an asset class where popularity trumps user friendliness any day of the week, Dogecoin could quickly return 1,000%.
EOS
At its core, EOS solves the problems encountered with blockchains of other cryptocurrencies and is a better competitor to Ethereum when it comes to "Smart Contracts".
Approximate market capitalization: $ 2.6 billion
Year of creation: 2017
Cost per transaction: 0
2020 yield: 1.5%
One of the big problems with cryptocurrencies is that some networks process transactions very slowly. Think about the importance of people adopting and using a coin. Even an extra minute in processing a transaction could deter people from using the coin.
Even the much-vaunted Bitcoin takes an average of 10-20 minutes to process a transaction, according to CryptoVantage. It can even take up to an hour.
This is one of the main reasons why Bitcoin has become a value-type investment reserve instead of a potential rival to the dollar. And that leaves a huge void in the cryptocurrency space for a coin that can compete with traditional payment methods in terms of speed and reliability.
The widespread adoption of cryptocurrencies to solve everyday problems, from spending money to exchanging money abroad to smart contracts, is the fuel that is increasingly fueling crypto prices. -coins. A barrier to public adoption is a barrier to profits.
EOS tries to solve this problem.
Could EOS hit $ 100 so soon? According to all the forecasts made, the main analysts believe that $ 100 is a totally inaccessible amount to consider. By 2025, EOS will spend almost 8 years in the community. Taking Ethereum's place in the future, we can say that by 2030 the $ 50 mark can be reached knowing that it is at $ 2.74 on the day of this article's publication.
So here are our chosen pieces of cryptocurrency to consider in your investment portfolio for 2021. Remember the final piece of advice: "Don't risk more than you can afford to lose." You don't have to be millionaires to invest for the long term. Even if it's 2,000 Fcfa you invest in each of these cryptos will be enough to make you millionaires if our forecasts and analyzes come true. On the other hand, your life will not be destroyed by losing 10,000 Fcfa in the worst case scenario.
It's up to you to see your risk aversion and invest intelligently.